Oct 14, 2015
Check out some of these works of art
...here's a taste: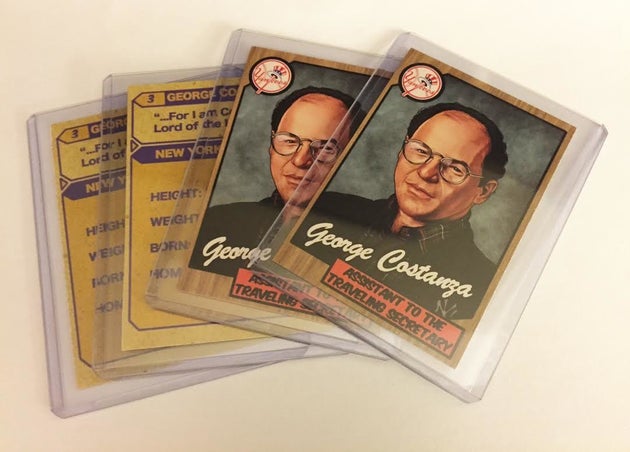 Posted by

Greg Robinson
at Wednesday, October 14, 2015
29 comments:


Oct 6, 2015
The only episode written...but never filmed.
The season: 2 ... The year: 1991 ...
"The Bet", also known as "The Gun", is an episode that was written for the second season, but was never filmed. In the episode, Elaine bets against Jerry on the ease of buying a handgun to protect herself. In a subplot, Kramer returns from a vacation in Puerto Rico and tells Jerry and George he had sex with a flight attendant during the flight back. George makes a bet with him and goes to the airport with Jerry and Elaine to ask the flight attendant if Kramer's allegation is true.
Posted by

Greg Robinson
at Tuesday, October 06, 2015
13 comments: